Building 17, 2404 Logan Road
PROTECTING CAPITAL, GENERATING INCOME, ENHANCING GROWTH

Forecast Income Distributions of 8.0%* In Year 1 & Growing Year-On-Year
Building 17, 2404 Logan Road (B17 GCOP)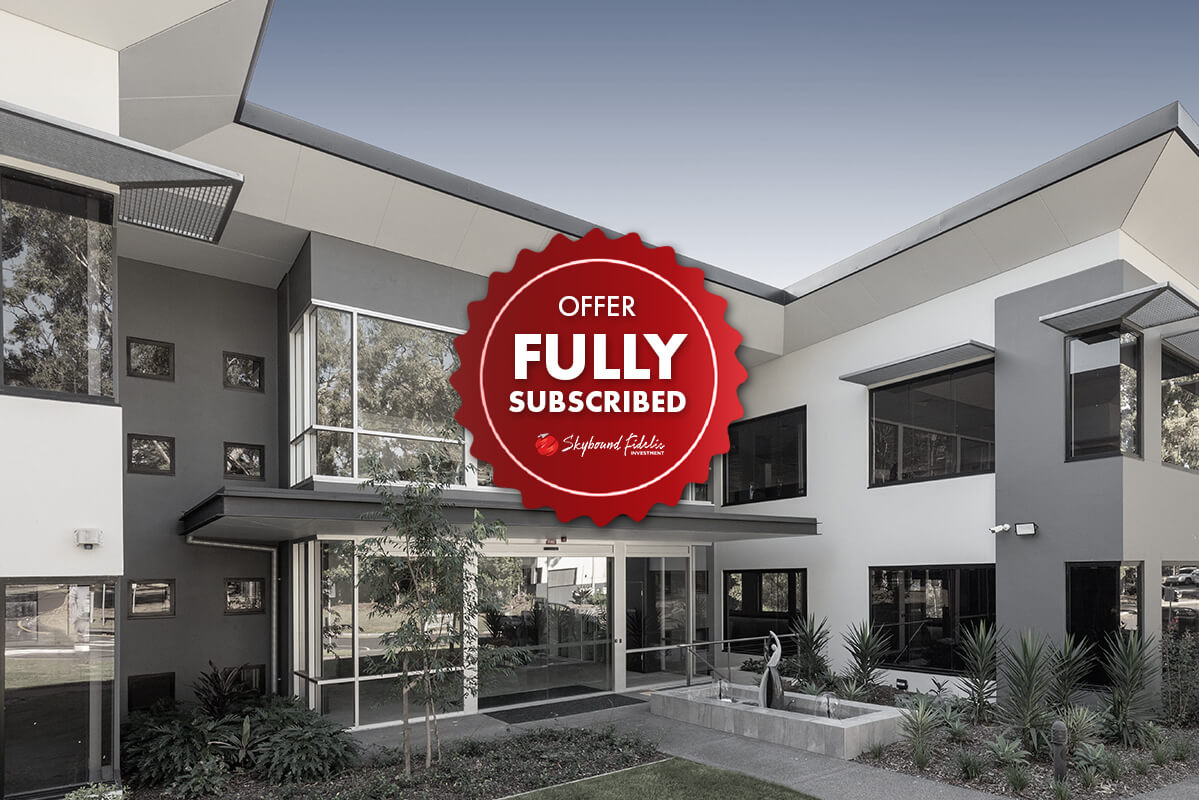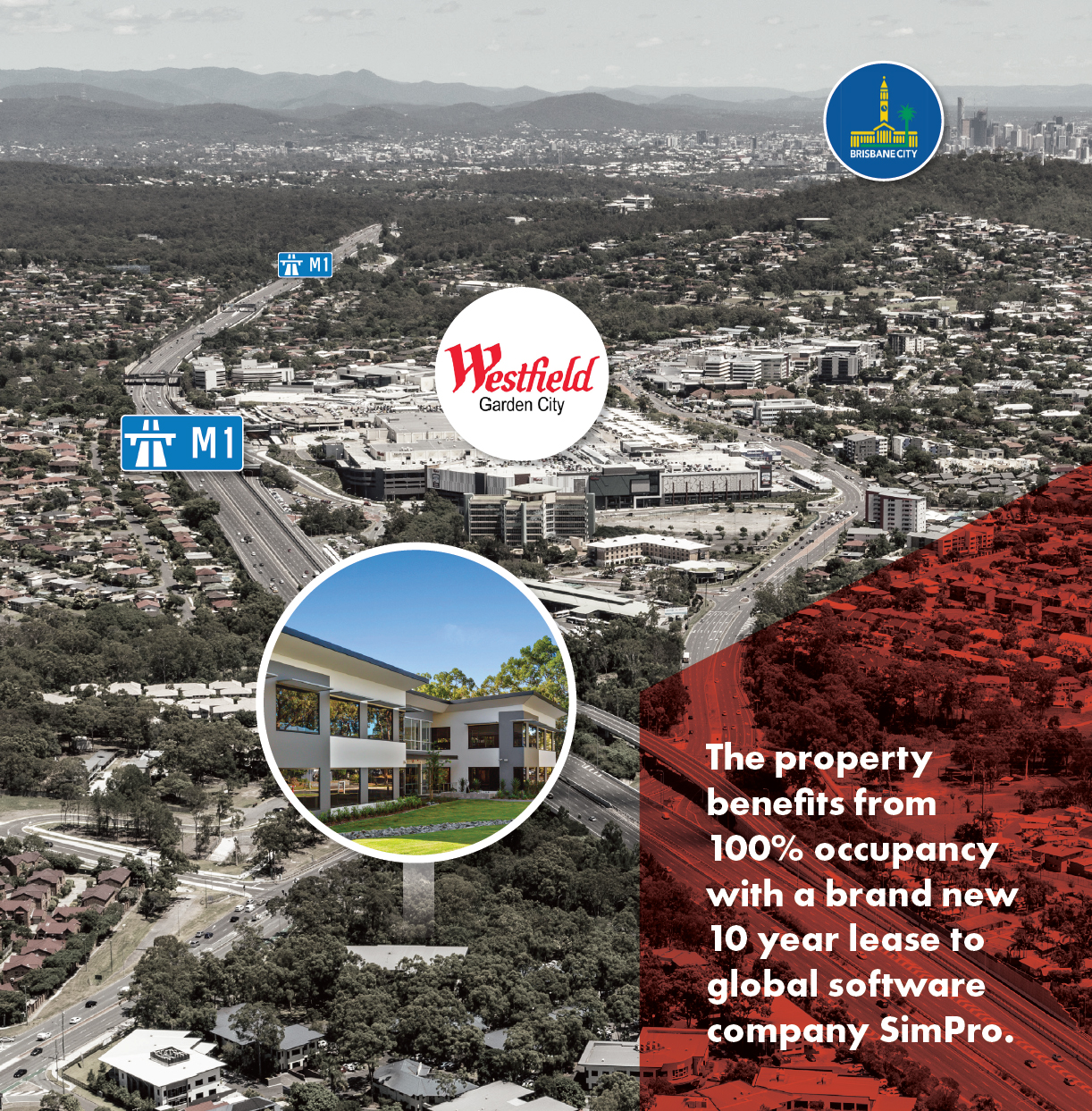 Dean Palmer, CEO of Skybound Fidelis Investment said strong support was received from eligible investors, with applications totalling $10.3 million received under the company's Information Memorandum (IM) for the Skybound Fidelis Commercial Property Fund 3 (SFCPF3).
The IM was oversubscribed with strong appetite from investors seeking higher income yields from a quality commercial property.  Forecast income returns of 8%* in year 1 (and growing year-on-year) proved very attractive.
The proceeds raised from investors, together with debt funding from the CBA, have been used to acquire a high quality, stand-alone office building located at Building 17, Garden City Office Park (GCOP).  The property benefits from a long-term 10-year lease to a national tenant, with 100% of property outgoings paid by the tenant and fixed 3% per annum annual rental increases.   
Skybound Fidelis Director, Jeremy Thorpe said that the level of support received from wholesale investors was a strong endorsement of Skybound Fidelis' investment strategy and ability to offer high quality investment opportunities to investors.  It also displays strong demand for the income yields provided by the commercial property market, including in Brisbane and the surrounds.
INVESTMENT HIGHLIGHTS:
Property details – Building 17, Garden City Office Park, Brisbane
Forecast income distributions of 8.0%* in year 1 and growing year-on-year
10-year lease provides access to a long term and certain income stream
Annual rental increases of 3% per annum or CPI (whichever is higher)
Freehold title
Recent full building refurbishment and brand-new tenant fit-out
* Income forecasts are based upon forward-looking assumptions which are in turn based on an assessment of recent economic and operating conditions, and on a number of assumptions regarding future events and actions which are expected to take place. Forecasts are not guarantees of future performance and involve known and unknown risks, uncertainties, assumptions and other important facts
Professional Property Investment Funds
Excellent Track Record
We have generated positive income and capital returns for our investors since our establishment in 2011.
Transparency
All of our investments have been designed with simplicity and transparency. "If you don't understand it, don't invest in it".
Investor Focus
We take great pride in providing a personal service to our investors and our financial advisory partners.
10 Years of Success
Skybound Fidelis has more than a 10 year track record of proven investment success.
Licensed Fund Manager
Licensed by ASIC to provide financial services to both wholesale and retail investors
Optimised Growth
• Protecting Capital,
• Generating Income,
• Enhancing Growth.
Proudly cheering on our Australian Olympic teams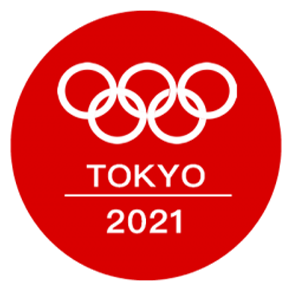 Key Company service providers
Group Holding Company And Key Group Associate Companies